Worldwide manufacturer shortages are impacting delivery times. Lead times are more variable than other websites imply. We are a top distributor for Miller Welding; nobody will get you this faster. Call 1-844-682-0205.
Maxstar 161 STL #907710 120-240 V
$2,247.00
You Save
$472.00
CALL or CHAT

for more options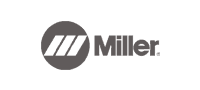 Welding type: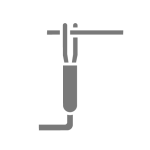 Stick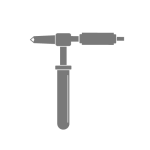 Tig
Material type: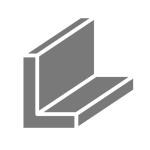 Mild Steel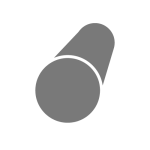 Stainless Steel
Power supply: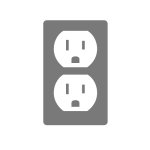 110V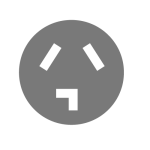 220V Single Phase
Maxstar® 161 STL #907710 120-240 V
Updated Technology for Outstanding Performance
The Maxstar 161 STL provides best in class portability and compact performance. Operators have access of up to 160 amps of power suitable for a variety of applications, from farm equipment repairs to experimental aircraft fabrication, while being able to easily carry the machine wherever welding needs to be done. This extremely portable unit is equipped with time-saving features, as well as safety features.
Streamlined Design to Save You Time
Wave good-bye to your bulky TIG gas valve torch and say hello to the Maxstar 161 with a built-in gas solenoid. A simple control interface and single amperage range allows easy, accurate amperage settings with 120-volt or 240-volt primary power. Dealing with dirty or unreliable power? It's no problem for the Maxstar 161 STL. You can plug into any voltage hookup (120-240 V) and forget about manual linking, thanks to Miller's innovative Auto-Line Power Management technology.
First-rate Arc Features
Now you can get TIG arc initiation without the high frequency, thanks to Miller's Lift-Arc™ technology. The Hot Start™ adaptive control gives you positive arc starts with zero sticking, and the inverter-based power source delivers great weld puddle control in both TIG and Stick settings. Even with difficult electrodes like the E6010, you'll find superb stick arc performance in a small, lightweight package.
Maxstar 161 STL #907710 120-240 V Specifications:

Input Voltage Options
110/115/120 V
220/230/240 V
Input Hz Range
50 / 60 Hz
Input Phase
1-phase
Current Type
DC
Weld Output
CC
Maximum Open Current Voltage
48 VDC
Material Thickness
0.02 in. (0.5 mm) - .1875 in. (4.8 mm)
Weldable Metals
Steel
Stainless Steel
Processes
Stick (SMAW) Lift-Arc™
TIG (GTAW)
Process Specifications
Stick (SMAW) Lift-Arc™
TIG (GTAW)
Welding Amperage Range
120 V: 5–130 A
240 V: 5–160 A
120 V: 20–90 A
240 V: 20–160 A
Rated Welding Output
120 V: 90 A at 13.6 VDC, 100% duty cycle;
130 A at 15.2 VDC, 30% duty cycle
240 V: 110 A at 14.4 VDC, 100% duty cycle;
160 A at 16.4 VDC, 20% duty cycle
120 V: 60 A at 22.4 VDC, 100% duty cycle;
90 A at 23.6 VDC, 30% duty cycle
240 V: 110 A at 24.4 VDC, 100% duty cycle;
160 A at 26.4 VDC, 20% duty cycle
Ancilliaries
Industrial Applications
Racing / Customizing / Restoring
DIY / Home Hobbyist
Farm and Ranch
Metal Art / Sculpting
Manufacturing
Aerospace
Boat / Yacht
Construction
Education / Training
Heavy Equipment Manufacturing
High Purity Processing
Infrastructure
Mechanical Contracting
Package Includes
Maxstar 161 STL power source
6.5 ft. (2 m) 120-volt and 240-volt power cords
Stick electrode holder with 13 ft. (4 m) cable and 25 mm Dinse-style connector
Work clamp with 10 ft. (3 m) cable and 25 mm Dinse-style connector
One air-cooled TIG torch connector (195234)
Handle/shoulder strap
Net Width
5.6 in. (142 mm)
Net Height
10.3 in. (262 mm)
Net Length
13.5 in. (343 mm)
Net Weight
13 lb. (5.9 kg)
Portability
Handles
Straps
Warranty
3 years - Miller's True Blue Warranty
Product Questions and Answers
---
Q - How well would this work for welding thin steels (for bicycle frames)?
A - With 5 amp TIG capability, you can weld thinner metals with the 161 STL than you can with other machines in this category.
Q - Can this work with 6010 stick electrodes?
A - Yes, and it works great with them!
Have a question about this product? Submit your question using the form below