Worldwide manufacturer shortages are impacting delivery times. Lead times are more variable than other websites imply. We are a top distributor for Miller Welding; nobody will get you this faster. Call 1-844-682-0205.
Maxstar® 161 S #907709001 120-240 V, X-Case, Stick Package
Product Number:
907709001
$1,775.00
You Save
$370.00
CALL or CHAT

for more options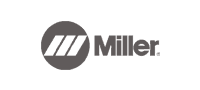 Welding type: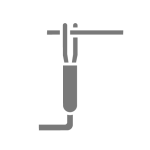 Stick
Material type: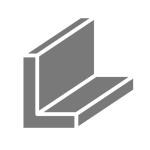 Mild Steel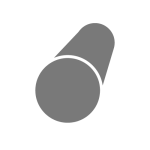 Stainless Steel
Power supply: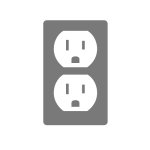 110V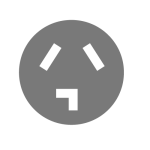 220V Single Phase
Maxstar® 161 S #907709001 120-240 V, X-Case, Stick Package
Welding Where the Work Is
This lightweight, portable stick welder is perfect for any work setting, including farms, ships, hobby shops, and on-site maintenance repairs at varied locations. With a sturdy handle and included shoulder strap, this 13-lb machine will be your go-to machine for stick welding where you need it. This model comes complete with Miller's X-CASE for reliable protection in storage and in transit.
Simply Intelligent Safety Features
Thermal overload protection minimizes machine (and operator!) damage in case of an overlong duty cycle or congested airflow. If you need to step away for a moment or two, the smart design of low OCV stick brings the voltage down to 12-16 volts automatically when the power source is not in use. This means you don't need to worry about add-on voltage reducers! Now you can safely remove stuck electrodes and save time with Stick-Stuck technology: this menu-selectable feature detects a stuck electrode and turns the welding output off.
Detailed and Dependable
A digital meter makes setup reference and precise amperage control easy, and this unit is power factor corrected (PFC) for the most effective action, particularly on 120 volts. Minimize noise, economize energy use, and cut down on contaminant pull-through with Maxstar's Fan-On-Demand™ power source cooling system. Easy to use and built to last, this best in class machine is small in size but big in performance.
To learn more about our selection of stick welders, contact a Welder's Supply welding expert today!
Other Versions:
907709 - Maxstar 161 S 120-240 V Stick Package
Maxstar® 161 S #907709001 120-240 V, X-Case, Stick Package Specifications:

Input Voltage Options
110/115/120 V
220/230/240 V
Input Hz Range
50 / 60 Hz
Input Phase
1-phase
Current Type
DC
Weld Output
CC
Maximum Open Current Voltage
48 VDC
Material Thickness
0.02 in. (0.5 mm) - .1875 in. (4.8 mm)
Weldable Metals
Steel
Stainless Steel
Processes
Stick (SMAW)
Welding Amperage Range
120 V: 20–90 A
240 V: 20–160 A
Rated Welding Output
120 V: 60 A at 13.6 VDC, 100% duty cycle;
90 A at 15.2 VDC, 30% duty cycle
240 V: 110 A at 14.4 VDC, 100% duty cycle;
160 A at 16.4 VDC, 20% duty cycle
Industrial Applications
Racing / Customizing / Restoring
DIY / Home Hobbyist
Farm and Ranch
Metal Art / Sculpting
Manufacturing
Aerospace
Boat / Yacht
Construction
Education / Training
Heavy Equipment Manufacturing
High Purity Processing
Infrastructure
Mechanical Contracting
Package Includes
Maxstar® 161 S
6.5 ft. (2 m.) primary cords for 120 V and 240 V
13 ft. (4 m.) stick electrode holder with 25 mm. Dinse-style connector
10 ft. (3 m.) work clamp with 25 mm. Dinse-style connector
Adjustable handle/shoulder strap
Protective Miller X-Case™ (301429)
Net Width
5.6 in. (142 mm)
Net Height
10.3 in. (262 mm)
Net Length
13.5 in. (343 mm)
Net Weight
13 lb. (5.9 kg)
Portability
Handles
Straps
Warranty
3 years - Miller's True Blue Warranty
Product Questions and Answers
How to Turn on Stick Stuck Setting:
Locate Button.

Find the process Selector Button on the main access panel.

Process Selector Button.

Use control to select the setting for Stick Stuck Selection(Stick 6010).

Use your Welder.

Stick-stuck allows you to use your welder more safely.
Have a question about this product? Submit your question using the form below