Maxstar 161 S #907709 120-240 V, Stick Package
$1,642.00
You Save
$337.00
CALL or CHAT

for more options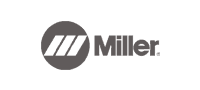 Welding type: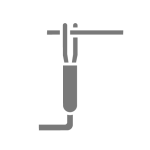 Stick
Material type: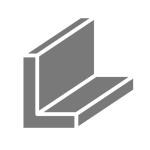 Mild Steel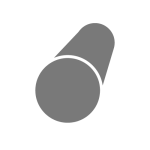 Stainless Steel
Power supply: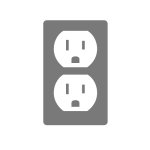 110V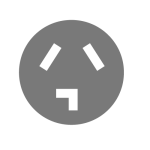 220V Single Phase
Maxstar® 161 S #907709 120-240 V, Stick Package
Superior Portable Performance
With its compact design and proven reliability, the Maxstar 161 S shines as the ultimate Stick package available to welders today. At just 13 lbs this machine can be easily carried by the handle or shoulder strap to any location. This welder allows you to conveniently use any input voltage hookup (120-240 V) without manual linking—a handy solution to dirty or unreliable power.
Safety Upgrades
The remedy for difficult-to-strike electrodes: Miller's Adaptive Hot Start™ technology means positive arc starts without sticking.
Economize on electrodes with the Stick-Stuck feature: automatic detection of a stuck electrode and auto shutdown of the welding output for safe and easy removal.
Built-in thermal overload protection defends against machine damage from blocked airflow or exceeding the duty cycle.
Digital meter for precision control of welding amperage during preset and use.
Smart Design Keeps it Simple
Miller's Maxstar 161 S features Fan-On-Demand™, an automatic as-needed cooling system for your power source. Noise, energy use, and machine contamination intake are all dramatically reduced. When the welding power source is not in use, the built-in Low OCV Stick design lowers the open circuit voltage to 12-16 volts, avoiding add-on voltage reducers completely. This machine has been power factor corrected so you'll enjoy optimum performance and less interruption from breaker tripping.
Check out our impressive selection of stick welders offering you the best value you'll find anywhere!
Other Versions
:
907709001 - Maxstar 161 S 120-240 V, X-Case Stick Package
Maxstar 161 S #907709 120-240 V, Stick Package Specifications:

Input Voltage Options
110/115/120 V
220/230/240 V
Input Hz Range
50 / 60 Hz
Input Phase
1-phase
Current Type
DC
Weld Output
CC
Maximum Open Current Voltage
48 VDC
Material Thickness
0.02 in. (0.5 mm) - .1875 in. (4.8 mm)
Weldable Metals
Steel
Stainless Steel
Processes
Stick (SMAW)
Welding Amperage Range
120 V: 20–90 A
240 V: 20–160 A
Rated Welding Output
120 V: 60 A at 13.6 VDC, 100% duty cycle;
90 A at 15.2 VDC, 30% duty cycle
240 V: 110 A at 14.4 VDC, 100% duty cycle;
160 A at 16.4 VDC, 20% duty cycle
Industrial Applications
Racing / Customizing / Restoring
DIY / Home Hobbyist
Farm and Ranch
Metal Art / Sculpting
Manufacturing
Aerospace
Boat / Yacht
Construction
Education / Training
Heavy Equipment Manufacturing
High Purity Processing
Infrastructure
Mechanical Contracting
Package Includes
Maxstar® 161 S
6.5 ft. (2 m.) primary cords for 120 V and 240 V
13 ft. (4 m.) stick electrode holder with 25 mm. Dinse-style connector
10 ft. (3 m.) work clamp with 25 mm. Dinse-style connector
Adjustable handle/shoulder strap
Net Width
5.6 in. (142 mm)
Net Height
10.3 in. (262 mm)
Net Length
13.5 in. (343 mm)
Net Weight
13 lb. (5.9 kg)
Portability
Handles
Straps
Warranty
3 years - Miller's True Blue Warranty
Product Questions and Answers
How to select weld process:
Process Selector Button.

Press Menu button until LED for desired process is illuminated.

Stick (SMAW).

When selected, Adaptive Hot Start, Stick Stuck, and DIG circuitry are energized.

Stick 6010 (SMAW).

When selected, Adaptive Hot Start, Stick Stuck, and DIG circuitry are energized. Parameters are optimized to run a 6010 Stick electrode.
Have a question about this product? Submit your question using the form below