Worldwide manufacturer shortages are impacting delivery times. Lead times are more variable than other websites imply. We are a top distributor for Hypertherm; nobody will get you this faster. Call 1-844-682-0205.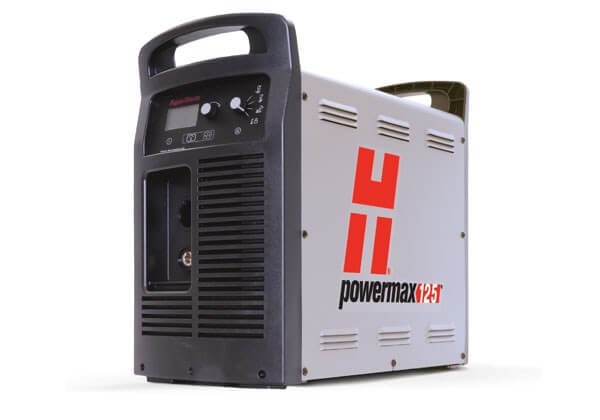 Hypertherm Powermax 125 Plasma Cutter #059536
CALL or CHAT

for more options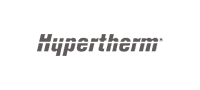 Material type: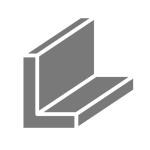 Mild Steel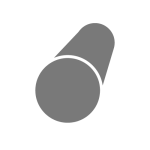 Stainless Steel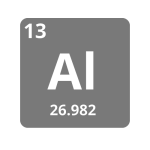 Aluminum
Power supply: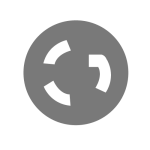 460V
Cut capacity: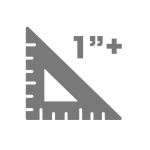 1" and Higher Capacity
Hypertherm Powermax 125 Plasma Cutter #059536
The Powermax 125 Plasma Cutter is a professional grade plasma cutting and gouging system for both handheld cutting (1.5") and mechanized piercing (1"). This is the most powerful plasma cutting system in the Powermax line. With 125 amps on deck, it can handle just about any cutting and gouging work.
Powermax 125 XP

at a Glance:
Powermax 125 Plasma Cutter is tough and flexible
It can handle even the toughest applications, able to sever 57 mm (2-1/4") thick metals at 125 mm/min (5 ipm).
An array of superbly designed torches provides tremendous flexibility -- for hand cutting, portable automation, x-y table cutting, and robotic cutting and gouging.
State-of-the-art technology automatically adjusts gas pressure for cutting mode and torch lead length.
The Powermax 125 also senses electrode end-of-life, automatically shutting off power to the torch to prevent potential damage to the torch and the workpiece.
Powermax 125 Plasma Cutter is fast and long-lasting
Productivity is unparalleled with cut speeds five times faster than oxyfuel on 12mm mild steel. It has 125 amps of power and a recommended hand cutting rating of 1.5." With a 100% duty cycle, you'll be able to truly maximize cutting time. Improved airflow allows for better cooling, improving the cut quality and extending consumables life by as much as four times longer than other systems with similar amperage.
Powermax 125 Plasma Cutter has patented torches
This package (#059536) comes with an 85-degree Duramax hand torch and a 25 ft work cable.
You can expand the system's versatility by adding other compatible Duramax torches, including machine torches for automated cutting.
This setup includes the power supply with CPC port and voltage divider, so all you'll need to add for automated cutting is a machine torch.
Hypertherm Automated Machine Torches
The Powermax 125 system Duramax™ Hyamp machine torches work with automated equipment for fast, reliable cutting and piercing work. These can be used for portable automation, x-y table cutting, and robotic cutting and gouging. The machine torches can be set up with universal mounting brackets.
Always check operating guides for recommended height, power, and speed adjustments. If you have questions, contact Welders Supply Company at 1-800-236-8825.
Cut Charts for Hypertherm Powermax125 Plasma Cutter for mild steel, stainless steel & aluminum.
Additional Error Codes and Faults for Hypertherm Powermax 125
---
Accessories:
---
Hypertherm Powermax 125 Specifications

Input voltages
480/600 V, 3-PH, 50/60 Hz
Input current @ 21.9 kW
480/600 V, 31/24 A
Output current
30-125 A
Rated output voltage
175 VDC
Duty cycle @ 104° F (40° C)
100% @ 125 A, 480/600 V, 3-PH
Open circuit voltage (OCV)
320 VDC
Dimensions with handles
23.3" D; 10.8" W; 20.0" H
Weight w/ 25' torch

400 V - 105.7 lbs

600 V - 104.7 lbs

Gas supply
Clean, dry, oil-free air or nitrogen
Recommended gas inlet flow rate/pressure

Cutting: 260 l/min (550 scfh) @ 5.9 bar (85 psi)

Gouging: 212 l/min (450 scfh) @ 4.1 (60 psi)

Input power cable length
10'
Power supply type
Inverter - IGBT
Engine drive requirement
40 kW for full 125 A output
Certifications
CSA-certified for use in the Americas and Asia, except China
Warranty
Power supplies have a 3-year warranty and torches a 1-year warranty
Capacity

Thickness

Cut Speed

Cutting

Recommended
1½"
18 ipm
1 ¾"
10 ipm

Severance (hand cutting)

2 ¼"
5 ipm
Pierce*
1"
*Pierce rating for handheld use or with automatic torch height control
| Capacity | Metal removal rate | Groove profile* |
| --- | --- | --- |
| | Gouging | |
| Typical gouge | 27.6 lbs/hr | 0.17-0.31" D x 0.24-0.390" W |
| | *Actual groove profile varies with torch angle, arc stretch, and technique | |
Mastor F2 Plasma with Hypertherm Powermax 125
2-inch Steel Cut with Hypertherm Powermax 125
Product Questions and Answers
---
Q - Is this more of a pro-level machine or a beginner machine?
A - The 125 is Hypertherm's most powerful (at this point in time) plasma cutter. It's used professionally in many industries, but its ease of use makes it a good choice for hobbyists and novices, too.
Q - Will this plasma cutter work for CNC cutting?
A - Yes, Hypertherm's Duramax Hyamp machine torches and robotic torches all work with the Powermax 125.
Q - How much does this weigh?
A - The 400 V weighs 105.7 lbs and the 600 V weighs 104.7 lbs.
Q - What type of gas does this cutter use?
A - Clean, dry, and oil-free nitrogen or air at the appropriate pressure. See chart in "Specifications" tab for more info.
How to run a gas test:
Display the service screen.

Display service screen by simultanueously pressing the automatic/manual and current/gas mode selectors for 2 seconds.

Select gas test field.

Select the gas test field by pressing the current/gas mode selector until the asterisk is next to the "G.".

Set the gas test field from 0 to 1.

Use the adjustment know to set gas test field from 0 to 1. If gas does not flow, call your Hypertherm distributor or authorized Hypertherm repair facility.

Set gas test field back to 0.

Use the adjustment knob to set the gas test field back to 0.

Connect TIG torch.

Connect TIG torch to electrode weld output terminal.

Exit service screen.

Simultaneously press the automatic/manual and current/gas mode selectors to exit the service screen.
Have a question about this product? Submit your question using the form below