CLOSE-OUTS
Ready to Ship Today (While Supplies Last)
Congratulations - you just found the best discount welding deals available online, from gently used welding machines to unbeatable product bundles and rebates. All products in this category are in stock and ready to ship today with fast, free shipping in the continental U.S. Act fast - these deals are constantly changing and supplies are limited.

SORT BY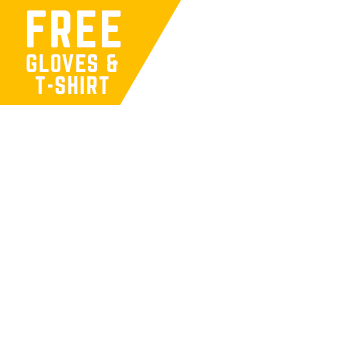 Used Miller Dynasty 210 DX & Foot Control Kit
Best Welding Equipment at Discounted Prices
When new products come, old products go. Breakthroughs are why America is the Land of Opportunity. It's also why our Close-Out section is a fantastic opportunity for both professional and amateur welders.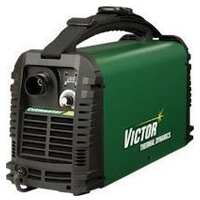 Welders Supply Company is southern Wisconsin and northern Illinois' leading welding experts, and we stand behind each leading industry product we carry. We carry the newest and toughest equipment for all your welding needs. As we make room for new welding equipment, Welders Supply Company gives you the best deals and discounts possible. Don't miss out on the industry-leading equipment we are marking down to make room for new inventory.
NEW Bobcat Welders!
Check out the latest and greatest Bobcats from Miller:
The Miller Bobcat is the most popular welding generator in the industry. Now at Welders Supply you can get your hands on the model featuring Electronic Fuel Injection. Find out how you can benefit (in more ways than just your wallet) today.
For more savings on the Miller Bobcat, look into the Miller Welding Build with Blue rebate program. If you purchase the Miller Bobcat or other select items through this program, you can save up to $500 in rebates.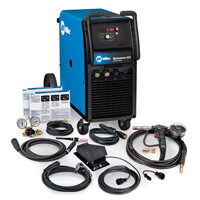 On Sale Now: Top Name Welding Brands
Here's your chance to buy new equipment at huge discounts. The fact it was "current" last year doesn't matter. It's still what you need, just priced far lower than before. Perhaps you need a new plasma cutter or welding machine. Now you can get one for less!
Maybe you're looking for a new product from Miller, Hypertherm, Victor or Thermal Arc. Here's your chance. These might be the exact products you've been looking into purchasing, only now they're available at close-out prices.
Welders Supply is the online price leader for both professional and beginner welders. You just can't find a better source for welding products and supplies, or plasma cutters and consumables for MIG, TIG or Stick Welding. Professional welders shop our website for the latest from Miller, Hypertherm Powermax, Victor and Tweco, but when a great deal on a previous year's model comes along it doesn't last long.
Hypertherm makes great plasma cutters and Welders Supply has them at the most affordable prices. Check out Hypertherm's Powermax 45 or Powermax 30xp and find out which suites you.
Miller offers a variety of different welding machines. Here are some of the most popular models we offer: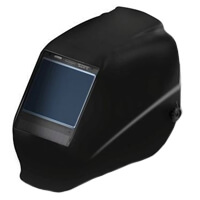 Clearance on Welding Products Never Before Used
It's the best for less everywhere you look. When Welders Supply offers clearance welding supplies, it's more than just products or supplies for sale. It's the best quality welding products you'll find anywhere online for even better prices. Each month, Welders Supply offers special discounts as well as special promotions. These close-out prices are even lower.
If you are looking to save money – and looking to make more money with more welding productivity -- the close-out prices from Welders Supply are the way to go. Visit this page frequently for the latest offers. Remember, the best items go the fastest.
These Closeout Prices May Seem Too Good To Be True
Welders Supply works with the finest manufacturers in the world. We work with them because of their quality, their tremendous design creativity and new breakthroughs. When they come up with something new, we act immediately to provide it to you.
Usually, the newest products will replace something on their existing product line. The quality of the previous model is not at all diminished. You still get a superb product – but at a lower cost! This close-out equipment is not pre-owned, has not been used, and all warranties remain in place. The only thing "lesser" about it is the price.
Shop high-quality welding equipment at discounted prices online. Don't miss out on great deals below cost. Shop for close-out items every day with Wisconsin's welding experts: Welders Supply Company.
Take Advantage of these Discounts Now!
Professional welders who are just starting out will benefit greatly from these close-out deals. You can get NEW equipment at a heavily discounted price. It will pay for itself much more quickly and deliver more profits to you for a long time.
Remember, just because these products are on close-out doesn't mean they've been used. You can outfit your complete operation at extremely attractive prices. You'll preserve capital while ensuring a high level of productivity right from the start.
With Miller, you get specialized products made for welders by welders. Welders Supply offers Miller's Dynasty 350 series in two personalized TIG welding sets, featuring either a water cooled package
Welding Sales You CAN'T Beat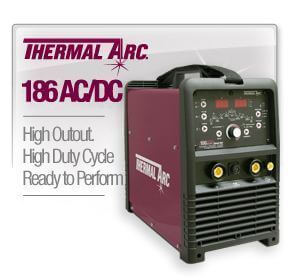 Welders Supply is proud to offer these closeouts. We offer more high-quality welding equipment at lower prices than any other online supplier. Some of our close-out items have even lower "special pricing!" The pricing was already a special price, now even more so.
Where else could you get a Hypertherm plasma cutter at such a low price? What other online retailer would offer sales for Tweco, Thermal Dynamics or Miller at such low prices for NEW, fully-warrantied products? It just doesn't happen anywhere else. Welders Supply is your prime online source for the best of the best – products and pricing.
For Even Deeper Discounts, Consider Our Used Products
If you don't see a welding product you're looking for here, browse our used welders and equipment selection. All the used equipment we sell used is reconditioned to perform just as good as if it were new. And the prices are even lower than our closeout section.
See for yourself how affordable these products are. The best prices are at Welders Supply.