Worldwide manufacturer shortages are impacting delivery times. Lead times are more variable than other websites imply. We are a top distributor for Miller Welding; nobody will get you this faster. Call 1-844-682-0205.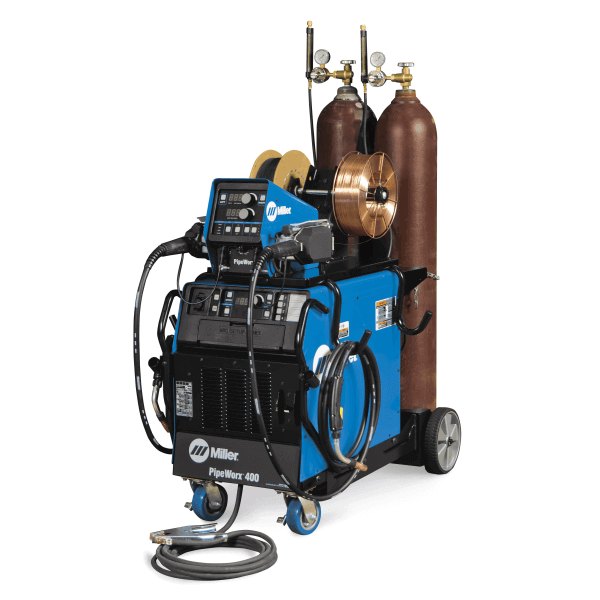 Miller Pipeworx 400 Welding System 230/460 V #951381
$24,659.00
You Save
$3,309.00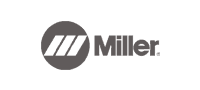 Welding type: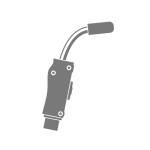 Mig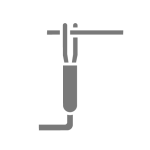 Stick
Material type: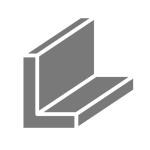 Mild Steel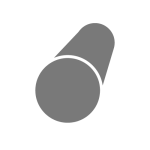 Stainless Steel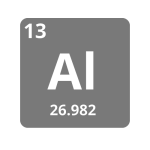 Aluminum
Power supply: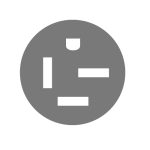 220V 3 Phase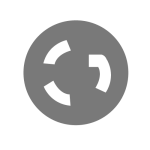 460V
Miller Pipeworx 400 Welding System 230/460 V #951381
Simplified and optimized for pipe fabrication shop welding, the PipeWorx 400 Welding system provides one-touch welding, quick process changeover, and Pulsed and Modified Short-Arc MIG processes, making training and turn-around times faster than ever.
Welders Supply offers this system at the lowest online price anywhere, and shipping is free within the continental United States on all orders over $300.
---
WHAT'S INCLUDED
PipeWorx 400 Power Source, 230/460V
PipeWorx Dual Feeder with drive rolls (300366)
Two 15 ft (4.6 m) PipeWorx 300A MIG Guns (195400)
Side-mount Cable Hangers
Cable Kit with 25ft. (7.6m) Work Sense Lead (300367)
Running Gear with Dual Cylinder Rack (300368)
---
Simple Process Setup
Clearly labeled controls in easy-to-understand welder terminology.
It requires just a few basic steps to set up a new weld process, resulting in less training time and fewer errors from incorrect setups.
The front panel was designed by welders for welders. Only backlit controls are adjustable to eliminate confusion.
Memory feature stores four programs for each selection: Stick, DC TIG, and MIG (left and right side of feeder). Beneficial when using multiple procedures, multiple process parameters or multiple welders and eliminates the need to remember parameters.
Quick Process Changeover
No need to manually switch polarity or cables and hoses between processes. Simply push a process selection button to choose a welding process. PipeWorx 'Quick-Select' technology automatically selects the welding process, the correct polarity, cable outputs, and welding parameter.
Quick process changeover eliminates set-up time for switching cables and gas hoses. Also, reduces the risk of weld reworks due to incorrect cable connection.
Multiprocess Machine
Weld processes are optimized to deliver superior arc performance and stability specifically for root pass, fill and cap pipe welding.
Includes conventional Stick, DC TIG (Lift-ARC™ or HF Start), Flux-Cored and MIG welding processes.
Also features the advanced RMD® and Pulsed MIG processes that deliver superior quality welds, increase productivity, and reduce rework and training.
Streamlined System
Wind Tunnel Technology™ and Fan-On-Demand™ provide system protection in the dusty shop environment.
Innovative cable and gun storage manages clutter for a cleaner, organized weld-cell area. Cables remain connected to the power source and do not need to be switched for the different welding processes.
All system components have been selected to meet the needs of a pipe fabrication shop.
PipeWorx ROI Calculator
The PipeWorx ROI calculators are designed to help you determine your unique return on investment and payback based on your shop and the savings the PipeWorx Welding System delivers.
Other Versions of the Miller Pipeworx 400:
PROCESSES
Flux Cored (FCAW)
MIG (GMAW)
Pulsed MIG (GMAW-P)
RMD
Stick (SMAW)
TIG DC (GTAW-DC)
Air Carbon Arc Cutting and Gouging (CAC-A)
Pipeworx 400 Welding System 230/460 V

Industries Interests
Construction
Shipbuilding
High Purity Processing
Fabrication
Mechanical Contracting
Pipe Fabrication / Construction
Pressure Vessel
Weldable Metals
Steel
Stainless Steel
Specialty Metals
Carbon Diameter
5/16 in (7.9 mm)
Input Voltage
220/230/240 V
460/480 V
Input Phase
3-Phase
Input Hz
50 / 60 Hz
Current Type
DC
Max Open Circuit Voltage
90 VDC
Wire Feed Speed
50 IPM - 780 IPM
Warranty
Miller's True Blue Warranty
Portability
Lift Eye (Standard)
Running Gear / Cart (Standard)
Weld Output
CC / CV
SHIPPING DIMENSIONS

Height:
29.00 Inches
Width:
40.00 Inches
Length:
48.00 Inches
Weight:
501 Lb(s) 0 Oz
Product Questions and Answers
---
Q - Can a spool gun be used on this machine?
A - No a spool gun cannot be used for the Pipeworx 400 Welding system.
Q - Is there a single feeder available for this system?
A - No, a single feeder cannot be used with this system.
Have a question about this product? Submit your question using the form below