Worldwide manufacturer shortages are impacting delivery times. Lead times are more variable than other websites imply. We are a top distributor for Miller Welding; nobody will get you this faster. Call 1-844-682-0205.
Multimatic™ 200 PKG W/WP17 TIG KIT #951649 (Formerly 951586)
$5,413.00
You Save
$1,138.00
CALL or CHAT

for more options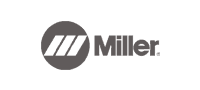 Welding type: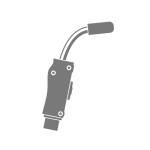 Mig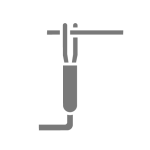 Stick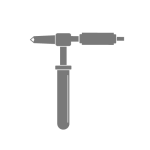 Tig
Material type: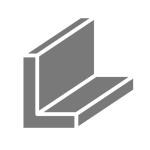 Mild Steel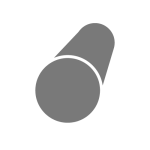 Stainless Steel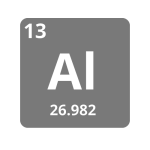 Aluminum
Power supply: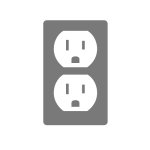 110V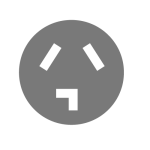 220V Single Phase
Multimatic™ 200 with TIG Kit #951649
The only all-in-one, portable, multiprocess power source from Miller is one of the most versatile and compact machines made. Weighing only 29 pounds (13.2 kg) and running on either 120 or 230 V, the Multimatic 200 can go anywhere.
Miller's Auto-Set™ Elite - Auto-Set Elite can be used on multiple materials and multiple processes to fine-tune your settings. Simple to set up and use!
Excellent arc characteristics - Multimatic 200 offers positive arc starts and an extremely stable arc with minimal spatter on both mixed gases and straight CO2.
Simple Aluminum Solution - Miller Spoolmate 100 direct-connect spool gun offers a reliable and economical solution for welding aluminum up to 1/4 inch with 4043 aluminum wire.
Fan-On-Demand - Miller's Fan-On-Demand technology operates only when needed to reduce noise, power consumption and the amount of airborne contaminants pulled through the machine.
Ultimate Durability - The Multimatic 200's impact-resistant case protects the internal components and welding wire.
Plugs in Anywhere - Multi-voltage plug (MVP™) allows you to connect to common 120 or 230 V power receptacles without the use of any tools—just choose the plug that fits the receptacle and connect it to the power cord.
TIG Contractor Kit - The Multimatic 200 TIG Contractor Kit gives you everything you need for remote TIG welding with the Multimatic 200.
Miller's Auto-Line Technology - Provides state-of-the-art flexibility, automatically connecting to 115 or 230 VAC, single-phase power without removing the cover to re-link the power source. See how it works.
Comes Complete With:
Multimatic ® 200
Two contact tips for .030-in. (0.8 mm) wire, and two contact tips for .035-in. (0.9 mm) wire
Multimatic 200 DC TIG Kit #301287
RFCS-6M Foot Control - 13.25-ft.
10-ft. (3 m) MDX™-250 MIG gun
13-ft. (4 m) lead with electrode holder
10-ft. (3 m) work lead with clamp and 25-mm Dinse connector
Power cord and MVP plugs for 120 and 240 V
Argon and AR/CO2 mix regulator/flow gauge with 12-ft. (3.7 m) hose
Quick Select™ drive roll for .024 in (0.6 mm) or .030/.035 in (0.8/0.9 mm) solid wire, and .030/.035 (0.8/0.9 mm) flux cored wire
Material Thickness Gauge #229895
Information/settings chart and quick setup guide
Multimatic TIG Kit includes:
Weldcraft 150-amp WP17 TIG torch w/25-mm Dinse connector
RFCS-6M foot control
AK2C torch accessory kit
Regulator
Gas Hose
Protective carrying case
Other Miller Multimatic 200 Options:
Multimatic™ 200 PKG W/WP17 TIG KIT #951649 Specifications

Industries
&
Interests
Auto Repair
DIY / Home Hobbyist
Farm and Ranch
Metal Art / Sculptures
Manufacturing
Racing / Customizing / Restoring
Applications

Aluminum Welding
Farm and Ranch
Field Maintenance and Repair
Home/Hobby
In-Plant Maintenance and Repair
Mechanical Contracting
Motorsports (car, truck, bike, etc.)
Rental
Schools/Training

Processes

MIG (GMAW)
TIG (GTAW)
DC TIG (DC GTAW)
Stick (SMAW)
Flux Cored (FCAW)

Weldable Metals
Aluminum
Stainless Steel
Steel
Input Voltage
110/115/120 V
220/230/240 V
Input Phase
1-phase
Input Hz
50 / 60 Hz
Current Type
DC
Max Open Circuit Voltage
90 VDC
Wire Feed Speed
1.8 m/min - 10.8 m/min
70 IPM - 425 IPM
Width
9.75 in
Height
14.5 in
Length
17 in
Weight
29 lbs
Portability
Handle
Warranty
Miller's True Blue Warranty
SHIPPING DIMENSIONS

Height:
12.00 Inches
Width:
25.00 Inches
Length:
29.00 Inches
Weight:
66 Lb(s) 0 Oz
Product Questions and Answers
---
Q - What is the duty cycle for this product?
A - 30% duty cycle at rated output.
Q - Does the Multimatic 200 use inverter or transformer technology?
A - The Multimatic 200 is inverter based.
How to calibrate Spoolmate 100 or Spoolmate 150:
Connect Spoolmate.

Connect Spoolmate to unit. Cut wire flush at nozzle.

Section 6-3.

Follow instructions in Section 6-3 to enter the setup menu.

Press Material Thickness Plus (+).

Press Material Thickness Plus button twice after entering setup to enter the Spoolmate Calibration menu.

Spoolmate callibration 24 in. runout test.

Turn left Adjustment knob and verify that a check mark appears next to 100 IPM. Be sure that wire is cut flush at nozzle, then trigger Spoolmate.

Cut wire flush.

Spoomate will feed approximately 24 in of wire through gun. Cut wire flush at nozzle and measure run-out.

If wire is not 24 in.

If wire is not 24 inches long, use left Adjustment knob to increase or decrease the length of the run-out and repeat the test.

Save settings.

Cycle through menu items using the Material Thickness Plus (+) button or cycle unit power to save settings and exit menu.
Have a question about this product? Submit your question using the form below
People who bought this product were also interested in: