Share

Print
$4,069.00
$5,157.00
Reduced Price
You Save
$1,088.00
Other Options: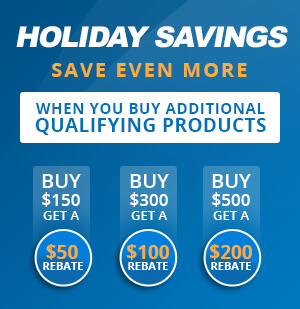 Other Options: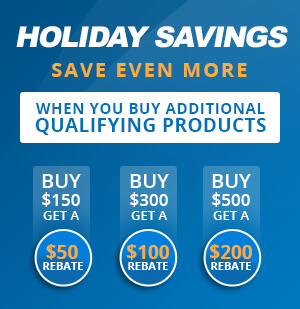 People who bought this product were also interested in:
Miller Multimatic® 255 Multiprocess Welder w/ EZ-Latch™ Dual Cylinder Running Gear & TIG Kit 951768
Built for professionals in the MRO and light manufacturing/fabrication segments who want a smaller, versatile welder with intuitive setup to increase efficiencies and productivity.
What's Included:
Power source with 10 ft. (3 m) industrial power cord
15 ft. (4.5 m) 250-amp MDX™-250 MIG gun w/Bernard® AccuLock™ S consumables for .035/.045 in. (0.9/1.2 mm) wire
10 ft. (3 m) cable w/electrode holder & 50 mm Dinse-style connector
10 ft. (3 m) work cable w/clamp & 50 mm Dinse-style connector
Flow gauge regulator and gas hose for argon or AR/CO2 mix
.035/.045 in. (0.9/1.2 mm) reversible drive rolls
Extra contact tips
Material thickness gauge
EZ-Latch™ dual cylinder running gear with elevated gun and cable rack
Multimatic 255 TIG kit
Two chains to secure gas cylinders
MDX-250 MIG Gun w/ AccuLock™ S consumables - AccuLock liner loads from the front and locks at the front and back to insure proper alignment for flawless wire feed path. New rubber overmold and ball -and-socket handle design improves grip and reduces welder fatigue. New Industrial Bernard AccuLock™ S contact tips provide superior Spray and Pulsed MIG arc performance.
2 Drive Roll Industrial Wirefeed System - Cast Aluminum 2 Drive Roll system with interchangeable drivesrolls provides consistent wire feed from the start of the weld to the finish.
Versatility - Multiprocess Capabilities of MIG, Pulsed MIG, Stick (6010), DC Lift Arc TIG and DC Pulsed TIG
Easy-to-understand interface - 7-inch color LCD display ensures proper machine setup and parameter selection, reducing setup time and increasing weld time.
Auto-Line™ Technology - For portability and reliability this inverter power supply allows for any single-phase input voltage hookup (208–575 V) with no manual linking, providing convenience in any job setting. Ideal solution for dirty or unreliable power.
Pulsed MIG welding delivers higher quality - Lower heat input for less distortion on thin materials, less spatter minimizes post weld grinding and rework allowing more welding time. Perform welding applications that couldn't be done in the past
Auto-Set™ Elite - offers predefined weld settings to increase ease of use and ensure that the job is done right for operators of all skill levels.
Program mode allows easy save and recall of favorite weld settings - Deliver more productivity, consistent quality by welders of all skill levels by using prequalified weld settings. Minimize supervisor need to intervene.
Portability - Machine only weighs 84 lb - Weight is reduced by more than 50 percent compared to transformer welding machines
EZ-Latch™ Dual Cylinder Rack with Elevated Gun and Cable Rack - Quickly disconnects from the machine and enables portability. Dual cylinder rack and storage compartment. Allows operator to easily store two gas cylinders. Includes elevated gun and cable rack to keep cables off the floor and tangle free.
View all Multi-Process Welders available at Welders Supply Company.
Title

Multimatic® 255 Multiprocess Welder w/ EZ-Latch™ Dual Cylinder Running Gear & TIG Kit - 208-575V

Weldable Metals

Steel
Stainless Steel
Aluminum

Input Voltage

208 V
220/230/240 V
460/480 V
575 V

Input Phase
Input Hz
Input Amperage
Current Type
Max Open Circuit Voltage
Wire Feed Speed
Weld Output
SHIPPING DIMENSIONS

Height:
42.00 Inches
Width:
19.00 Inches
Length:
40.00 Inches
Weight:
180 Lb(s) 0 Oz