Miller Safety Equipment
Our more popular Miller safety equipment includes:
Miller Safety Equipment Is Durable, Comfortable and Effective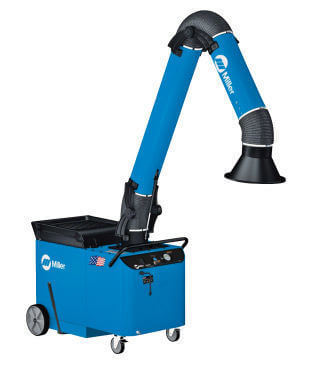 Miller provides top-quality welder protection products which give you a snug fit. They are comfortably lightweight to keep you fatigue-free. They also provide attractive style and long-lasting performance. Miller products are well-designed by product engineers who have hands-on knowledge of welding safety. Everything about welding and cutting processes is considered. As a result, Miller products are practical, protective and affordable. They always keep you safe and never slow you down.
Safety is always a prime consideration in any welding workplace. Good procedures are much-needed, but they are far more effective when appropriate safety products are used. Miller has earned an outstanding, worldwide reputation for providing the finest safety equipment for professional welders. When you bring Miller safety products into your workplace, safety will always be improved. It means higher levels of productivity, better morale, less needless expense, less downtime and more profits all around. It's a lot of benefits for not a lot of money!
Many Miller Products Available Online at Low Prices
There are many Miller safety products to help avoid workplace injuries. These include:
Don't ever compromise on safety. Choose the outstanding line of safety products from Miller.