Worldwide manufacturer shortages are impacting delivery times. Lead times are more variable than other websites imply. We are a top distributor for Miller Welding; nobody will get you this faster. Call 1-844-682-0205.
Miller Invision™ 450 MPa 907485
$10,409.00
You Save
$1,396.00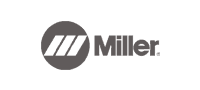 Welding type: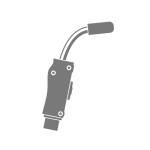 Mig
Material type: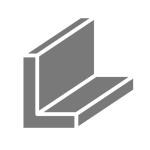 Mild Steel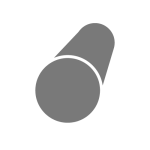 Stainless Steel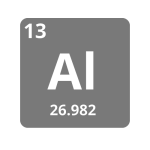 Aluminum
Power supply: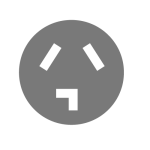 220V Single Phase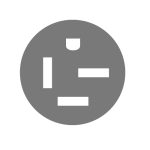 220V 3 Phase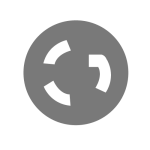 460V
Miller Invision™ 450 MPa 230/460 V907485
MIG and synergic Pulsed MIG system with optimized weld programs for both steel and aluminum.
Features
Built-in MIG and Pulsed MIG programs - Automatically set the optimal parameters for a wide variety of wires making it easy to set up and use.
Synergic Pulsed MIG - As wire speed increases/decreases, pulse parameters also increase/decrease to match the right amount of power needed, eliminating the need to make additional adjustments.
Profile Pulse™ - Provides TIG appearance with MIG simplicity and productivity. Achieve "stacked dimes" without gun manipulation. Profile Pulse frequency can be changed to increase or decrease the spacing between the ripple pattern to achieve the desired weld appearance.
Wind Tunnel Technology™ - Protects internal components, greatly improving reliability.
Fan-On-Demand™ - Cooling system operates only when needed, reducing noise, energy use and amount of contaminants pulled through machine.
SharpArc® technology - Fine tunes puddle fluidity in Pulsed MIG (GMAW-P) welding.
Recommended Aluminum Solution - Dedicated XR™-Pistol Plus and XR-Aluma-Pro™ Plus guns work with the 74 MPA Plus feeder to coordinate wire feed speed of the gun and the feeder. This provides optimized aluminum feeding and welding performance.
Miller Invision™ 450 MPa Specifications:

Input Voltage Options
230/460 VAC, 60 Hz, 3-phase power
Welding Output Range
CC mode: 15–600 A
CV mode: 10–38 V
Max Open Circuit Voltage
90 VDC
Processes
MIG (GMAW), Pulsed MIG (GMAW-P), Flux-Cored (FCAW), & Air Carbon Arc Cutting and Gouging (CAC-A, 5/16-in. carbons max)
Industrial Applications
Aerospace, Construction, Heavy Equipment Manufacturing, Infrastructure, Manufacturing, Railcar, Shipbuilding, Boat / Yacht, & High Purity Processing
Weldable Metals
Steel, Metal Core, Aluminum, Stainless Steel, Nickel, Silicon Bronze, & Copper Nickel
Rated Output
450 A at 36.5 VDC, 100% duty cycle
Ancilliaries
Net Width
14.5 in. (368 mm)
Net Height
17.25 in. (438 mm)
Net Length
27.125 in. (689 mm)
Net Weight
122 lb. (55.3 kg)
Portability
Handles
Running Gear / Cart (Optional)
Warranty
3-year Miller's True Blue Warranty
SHIPPING DIMENSIONS

Height:
17.00 Inches
Width:
19.00 Inches
Length:
29.00 Inches
Weight:
125 Lb(s) 0 Oz
Product Questions and Answers
---
Q - What Push pull guns work with this?
A - The XR Aluma-Pro Plus Gun and the XR Pistol Plus Gun.
Q - Does this have pulse on pulse for welding steel?
A - It has profile pulse, which is Miller's term or pulse on pulse. It is the same thing, and it gives the weld that characteristic stacked dime look. Pulse mode is only for aluminum.
Have a question about this product? Submit your question using the form below