Best Plasma Cutter for the Money (5 Under $1550)
5 items found

SORT BY
The Best, Affordable Plasma Cutters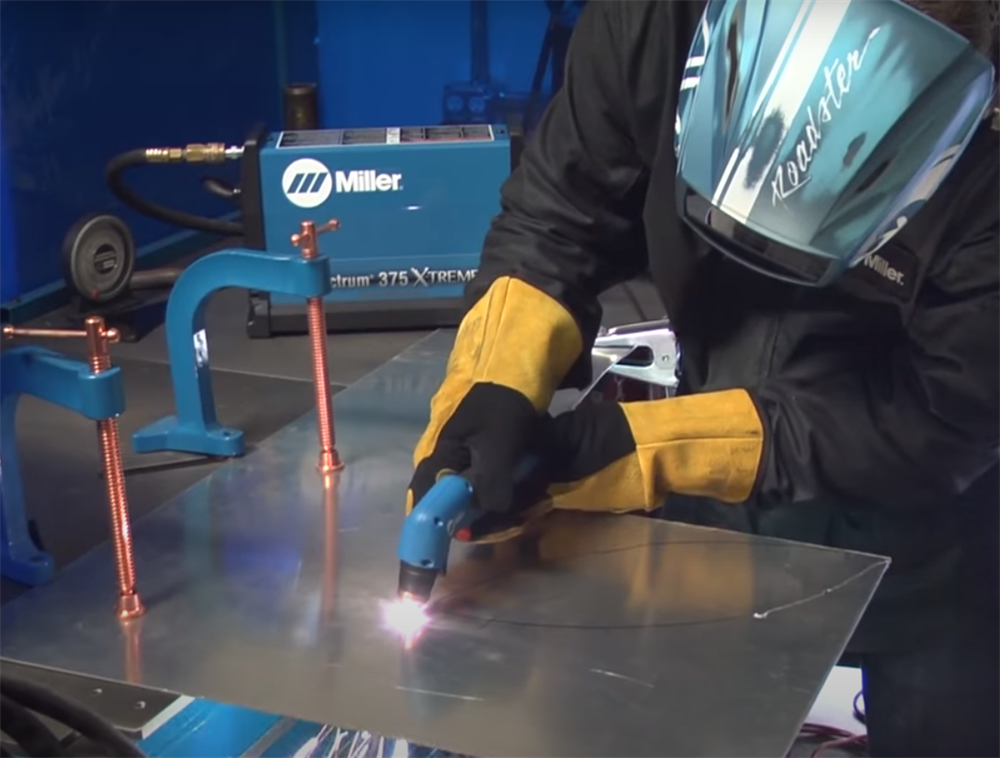 Shopping for a quality, affordable plasma cutter should not be difficult. Our list of the best plasma cutters under $1550 offers affordable and versatile features all get the job done. You may be frustrated with trying to find a durable plasma cutter. The best brands of plasma cutters all offer products under $1550. With our assistance, you can find the durable, efficient plasma cutter that you have been looking for.
1. Miller Spectrum 375 X-Treme
- One of the most portable plasma cutters
- Auto-line Technology and Multi-voltage plug
- XT-30 Torch with an ergonomic handle
2. Hypertherm Powermax 30 XP
- "Two-in-one" design to cut think metal and fine cuts as well
- Hypertherm quality made to last
- Duramax LT Torch for comfort and heat resistance
3. Thermal Dynamics Cutmaster 58 220V
- Can cut up to 30 mm thick Aluminum
- Durable and portable with multi-handle design
- Industry-leading 1Torch
4. Thermal Dynamics Cutmaster 58 460V
- Handles for Heavy-duty Welding
- Can withstand rugged conditions
- Comes with the ergonomic 1Torch
5. Thermal Dynamics Cutmaster 40
- Weighs only 22 pounds
- Highest output power to weight ratio in its class
- Has 1Torch with quick disconnect
There are some important specifications we know you are looking for such as mobility and quick-disconnect. We made sure to include some options for both of those in this list to match your needs. Welders Supply Company carries some of the most powerful plasma cutters for sale on the market. No matter what you are looking for our experts can help.
Looking for more of a selection - shop Welders Supply Company online for all plasma cutters. Or shop Welders Supply other welding machines and tools.