Thermal Dynamics Cutmaster 58 50 ft. Lead W/SL60QD Torch, 600 VAC #1-5831-5
$2,849.00
You Save
$600.00
Material type: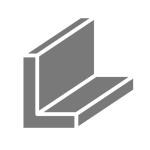 Mild Steel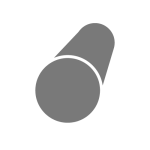 Stainless Steel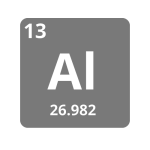 Aluminum
Power supply: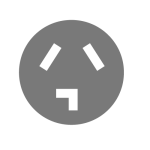 220V Single Phase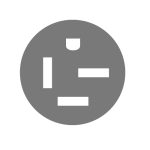 220V 3 Phase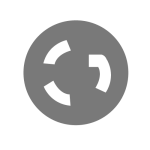 460V
Cut capacity: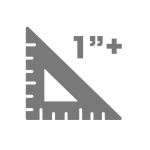 1" and Higher Capacity
Thermal Dynamics Cutmaster 58 50 ft. Lead W/SL60QD Torch, 600 VAC #1-5831-5
The Cutmaster 58 is the most powerful 1/2 in. (12 mm) machine on the market today. This unit cuts through mild, stainless, or aluminum up to 1-1/8 in. (30 mm) thick. The Cutmaster 58 combines power with the well-known performance and features of the industry-leading 1Torch®.
6.2 kW rated output, 50% Duty Cycle at 60A with automatic multi-voltage detection from 230-460V; built for portability and durability with the integral multi-handle design
SL60QD 1Torch quick disconnect with ATC® (Advanced Torch Connector) allowing selective replacement of either the torch handle assembly or the torch leads, using the patented SureLok® technology also available as an RPT Torch
1/2 in. (12 mm) recommended cut capacity with greater than 1-1/8 in. (30 mm) maximum cut and 1/2 in. (12 mm) pierce rating
Industry leading 4-year warranty on power supply and 1-year warranty on torch
Specifications

Max Amperage Output - (Amps)
60
Rated Output Power - (Kw)
6.2
Recommended Cut - Inches (mm)
1/2 - " (12)
Max Cut - Inches (mm)
1 1/8 - " (30)
Pierce Rating - Inches (mm)
1/2 - " (12)
Input Voltage - (Volts, Phase, Hz)
208-230/460 V, 1/3 ph, 50/60 Hz
400 V, 3 ph, 50 Hz
600 V, 3 ph, 50/60 Hz
Rated Duty Cycle

40% @ 60A
60% @ 50A
100% @ 30A
Amperage Draw
45 (230V, 1 Phase)
24 (230V, 3 Phase)
16 (460V, 3 Phase)
Dimensions (L x W x H) Inches (mm)
24 x 12 x 15 (610 x 305 x 381)
Weight - lbs (kg)
43 (19.5)
Torch Model
SL60QD
Air Pressure - psi (bar)
75 (5.2)
Flow - Cfm (l/m)
6.7 (190)
SHIPPING DIMENSIONS

Height:
20.00 Inches
Width:
24.00 Inches
Length:
22.00 Inches
Weight:
60 Lb(s) 0 Oz
Product Questions and Answers
How to Mount Power Supply:
Locate Good Position.

Choose an appropriate location for mounting the power supply. Choose one that allows for free movement.

Place Unit.

Place the unit in the desired position and mark where the four keyway holes in the rails touch.

Attach Hardware.

Remove the unit and use the markings to insert proper hardware. Leave all four loose enough for the thickness of the rail.

Attach Power Supply.

Lower the power supply over the mounting hardware and adjust until the keyway stops.

Secure Power Supply.

Secure the hardware to the rail.
Have a question about this product? Submit your question using the form below