Worldwide manufacturer shortages are impacting delivery times. Lead times are more variable than other websites imply. We are a top distributor for Miller Welding; nobody will get you this faster. Call 1-844-682-0205.
Miller Bobcat 260 with Remote Start/Stop, GFCI 907792
$8,014.00
You Save
$1,685.00
CALL or CHAT for more options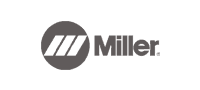 Welding type: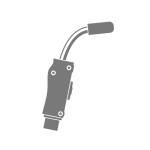 Mig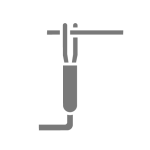 Stick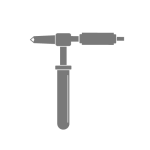 Tig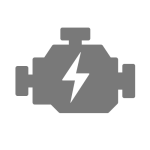 Engine Driven
Material type: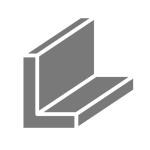 Mild Steel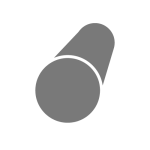 Stainless Steel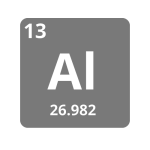 Aluminum
Miller Bobcat 260 with Remote Start/Stop, GFCI #907792
The Miller Bobcat 260 GFCI improves on the Bobcat 250 with the inclusion of Remote Start/Stop technology and an amp/volt range of 40 – 260, a gain of 10 amps over the Bobcat 250. You can now say goodbye to walking back and forth to the machine to power it on or off and the equally bad alternative of just leaving it running all day. With the inclusion of a key fob wireless transmitter, you can start it up or shut it down with the push of a button--just like the remote start key fob for a car.
Shop all of our top quality Miller welding machines and welding equipment online!
The Miller Bobcat 260 replaces these legacy models:

View all Miller Bobcat Welders and Miller Welding Machines
PROCESSES
Air Carbon Arc Cutting and Gouging (CAC-A)
Flux Cored (FCAW)
MIG (GMAW)
Stick (SMAW)
TIG AC (GTAW-AC)
TIG DC (GTAW-DC)
Title
Bobcat™ 260 with Remote Start/Stop, GFCI
Industries Interests
Construction
DIY / Home Hobbyist
Farm and Ranch
Infrastructure
Manufacturing
Maintenance and Repair - Field Operations
Mechanical Contracting
Work / Service Trucks
Engine Brand
Kohler
Engine Idle Speed
2300 RPM
Engine Weld Speed
3600 RPM
Fuel Tank Size
12 Gallon
Fuel Type
Gasoline
Horsepower
23.5 hp
Weldable Metals
Aluminum
Steel
Stainless Steel
Single Phase Generator Continuous Power
9500 W
Single Phase Generator Peak Power
11000 W
Sound Rating
72.5 dB
Current Type
AC / DC
Amperage Range
40 - 260
Net Width
20 in
Net Height
28 in
Net Length
40.5 in
Net Weight
501 lbs
Warranty
3 Years, Miller's True Blue Warranty
Portability
Lift Eye (Standard)
Running Gear / Cart (Optional)
Trailer (Optional)
Weld Output
CC / CV
SHIPPING DIMENSIONS

Height:
20.00 Inches
Width:
33.00 Inches
Length:
41.00 Inches
Weight:
530 Lb(s) 0 Oz
Product Questions and Answers
How to use remote key fob to start and stop machine:
Power on machine.

Turn power control dial to Run/Idle, an orange light will appear on upper right of control panel above amperage control.

Start machine.

Press button on key fob once, then press again and hold for 3 seconds to start. Machine will emit a constant beep while starting to alert anyone in vicinity that it is being started up.

Power off machine.

Press button on key fob and hold for one second to stop.
Have a question about this product? Submit your question using the form below