Welding Equipment Specials & Discounts
Never miss another sale - Sign up for promo alerts!

Hot Deals on Miller Welding Machines
Each of the eligible welding machines listed below comes with SIX FREEBIES at no extra cost, including a free spool gun. All purchases ship free anywhere in the domestic U.S. Supplies are limited - get these deals while they're hot!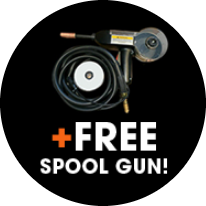 ---
Special Deals on Welders, Abrasives & Plasma Cutters

If you're looking for a deal, you've come to the right place. Welders Supply routinely offers deep-discount pricing on close-outs, rebates and freebies from Miller, and special pricing on a wide range of essential welding tools and supplies. This isn't a hodgepodge of obsolete junk, it's all quality equipment at best value prices.
Specials on Plasma Cutting Equipment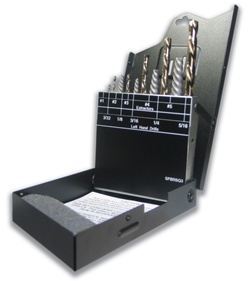 Our specials often include combo kits featuring plasma cutting equipment and welding supplies in one convenient, cost-effective purchase--like Victor Performer Torch kits with gas regulators and safety goggles, for instance.
Whether you're a professional welder always looking to save on welding supplies or a general contractor looking for a deal on power tools, Welders Supply Company will save you money. Be sure to check out our Deal of the Day on the Homepage, and our used welding supplies for even bigger savings.
Discounts on Bits, Extractors, and Other Welding Supplies
Welders Supply Company offers discounts on an extensive selection of drill bits and extractor kits to help you bore through and remove rusted bolts and screws. Here's a sampling of what we have available:
Clearance Welders from Miller and Thermal Arc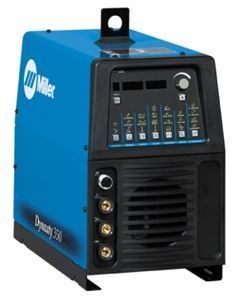 Check out all our clearance welders. These welders aren't on clearance because they're missing parts or someone dropped them off a forklift. They're on clearance because a newer version came along, or because we just need to make room in the warehouse.
NEW Bobcat Welders!
Check out the latest and greatest Bobcats from Miller:
Plasma Cutters on Sale from Welders Supply Company
You'd be hard pressed to find a welding equipment supply company offering better prices than Welders Supply. We have an enormous selection of plasma cutters, and from time to time we just have to thin the herd. So we fire up the shop plasma cutter and do some serious price cutting. For instance...
Check out the deals on these plasma cutters:
Discounted Prices on Welding Machines from Miller Electric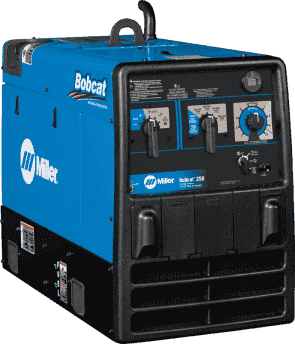 With our low pricing, you might think you have to be a card-carrying professional or a contractor to buy from us. But no, our discounted specials are available to anyone looking for a great deal. Homeowners, apprentices, students—you're all welcome to shop our discount welding supplies and make out like a bandit.
Take a look at the deals on these Miller welders:
Used Welding Equipment at Discount Prices
If you're looking to snap up some serious bargains, check out our used welding equipment inventory. We get in used plasma cutters, welding machines and other welding equipment on a regular basis. Everything has been looked over, tested out and, if necessary, reconditioned so you can count on equipment that's ready to go to work when you get it.
Someone's going to get a good deal here:
Need a helmet? Welders Supply has you covered with these Miller Digital Elite Auto-Darkening Helmets.
Lowest Prices on Welding Equipment and Supplies AND Free Shipping on Orders Over $300
Just because you're getting a killer deal on a discounted product doesn't mean you don't qualify for our free shipping offer. As long as your total is $300 or greater, and you're within the continental US, you get free shipping on your purchase.