SORT BY
Welders Powered by Electricity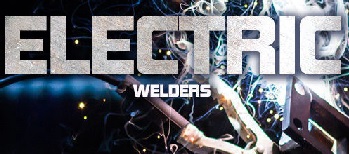 All welding machines need a power source. The two most popular options are gas or electricity. Electric make up the majority of the welders on the market today. They are easy to use, portable, and exceptionally versatile.
Electric welders can be used anywhere you have access to electricity. They can also run off the power of a single generator, which enables you to work where there is no electric power. Many electric welders are compact enough to transport virtually anywhere—without the need for a cart.
We've highlighted three electric powered welders here—two from Miller and one from Hobart. These are all quality welders, but if you don't see one that suits your needs we have plenty more to choose from.
The Lowest Prices Possible & Free Shipping to the Lower 48
Since 1938, Welders Supply has made it our mission to provide our customers with the best quality welding equipment at the best possible price. We're also pleased to offer free shipping on all orders over $300 (within the continental US.)
We're also about great service. Our experienced sales reps are available to answer any questions you may have about the equipment we offer. Got questions about anything? We've got answers.