Worldwide manufacturer shortages are impacting delivery times. Lead times are more variable than other websites imply. We are a top distributor for Miller Welding; nobody will get you this faster. Call 1-844-682-0205.
Miller Maxstar 280 DX W/CPS TIGRunner 907539001
Product Number:
907539001
$9,971.00
You Save
$1,336.00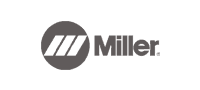 Welding type: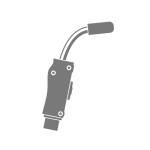 Mig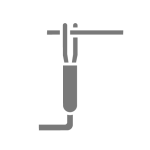 Stick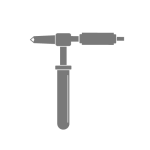 Tig
Material type: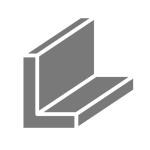 Mild Steel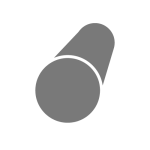 Stainless Steel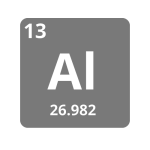 Aluminum
Power supply: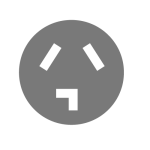 220V Single Phase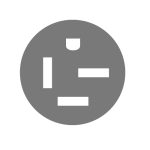 220V 3 Phase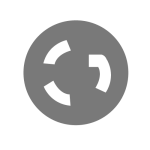 460V
Miller Maxstar 280 DX W/CPS TIGRunner 907539001
The Miller Maxstar 280 DX with Cooler Power Supply and TIG Cart Runner is a powerful combination of capability, portability, and efficiency. With a max steel weld capability of 3/8" (9.5mm) and a minimum of .004" (.1mm), it's also quite versatile. The DC TIG/Stick power sources feature an energy-efficient inverter design and Auto-Line™ technology. The Miller Coolmate 1.3 further water cools your TIG torch to weld at higher temperatures, faster paces, and for longer periods of time, all while prolonging the life of your welding unit.
Included with the Maxstar 208 Dx is the Miller Weldcraft™ W-280 (WP-280) TIG Torch with Super Cool™ Technology to further maximize your cooling efficiency and capacity in your welding. The Miller Maxstar 208 DX, the Miller Coolmate, can be easily transported with the Miller Runner cart to provide flexibility and mobility in your manufacturing environment.
Industrial Applications:
Precision fabrication
Petro chemical
Aerospace
Food/beverage industry
Dairy
Shipboard
Processes:
DC TIG (GTAW)
Pulsed TIG (GTAW-P)
Stick (SMAW)
Air carbon arc (CAC-A)
Miller Maxstar 280 DX (Machine Only)
Features and Benefits:

Update and Expand
Front panel memory card data port provides the ability to easily update software and expand product features.
Pro-Set™
Eliminate the guesswork when setting weld parameters by simply selecting the features desired. Use Pro-Set when you want the speed, convenience, and confidence of preset controls.
Sleep Timer
Conserve energy and electricity, by selecting this setting to power down the machine when idle.
Autoline™ Power Management Technology
Allows for any input voltage hookup (208–575 V) with no manual linking, providing convenience in any job setting. The ideal solution for dirty or unreliable power.
Cooler Power Supply
An integrated 120-volt dedicated-use receptacle to power the Coolmate™ 1.3.
The power switch on the Maxstar also activates the receptacle to help prevent torch failure.
Blue Lightning™
A high-frequency (HF) arc starter for non-contact arc initiation. Provides more consistent arc starts and greater reliability compared to traditional HF arc starters.
Meter Calibration
allows digital meters to be calibrated for certification.
Wind Tunnel Technology™
protects internal electrical components from airborne contaminates, extending the
product life.
Fan-On-Demand™
power source cooling system operates only when needed, reducing noise, energy use and the number of contaminants pulled through the machine.
Coolmate™ 1.3 Cooler
Features and Benefits:

Closed-loop design with radiator
Reduces coolant temperatures and prevents the system from overheating. The closed-loop design also recirculates the coolant through a fan-cooled heat exchanger.
Rustproof coolant reservoir
Molded of polyethylene for durability and corrosion resistance.
Standard inlet/outlet torch fittings
Compatible with TIG and MIG torches having standard 5/8-18 left-hand fittings.
Brass-body positive-displacement rotary vane pump
Provides consistent coolant flow and pressure rating with long pump-life expectancy.
Thermally protected 1/4 hp motor
Guards against overheating.
Weldcraft™ W-280 (WP-280) TIG Torch
Features and Benefits:

Super Cool™ Technology
Provides additional surface area to increase cooling efficiency and capacity.
Secure connections
Reduce leakage of gas and water through secure connections in the mechanical fittings.
Prevent handle movement during welding
Torch body includes an anti-rotation feature and multi-position locking to prevent handle movement during welding and improve operator control
Miller Small RunnerTM Cart #300988
Single cylinder rack
Foot pedal holder
Two cable/torch holders
Two TIG filler holders
Free Shipping on Orders Over $300
All purchases over $300 ship free within the continental U.S.
Input power

208-575 V, o-or 1-phase power
Rated output

TIG: 235 A at 19.4 V, 60% Duty Cycle (1 or 3-phase)

Stick: 180 A at 27.2 V, 60% Duty Cycle (1-Phase)

200A at 28 V, 60% Duty Cycle (3-Phase)

Welding Amperage Range
1 - 280 Amps
Net Weight
47 lb (21.3 kg)
NOTE: This is a DC only machine. It cannot TIG weld aluminum.
SHIPPING DIMENSIONS

Height:
20.00 Inches
Width:
38.00 Inches
Length:
44.00 Inches
Weight:
177 Lb(s) 0 Oz
Miller Maxstar 280 DX Welder W/CPS TIG Cart Runner #907539001 Overview
Miller Maxstar 280 DX Welder W/CPS TIG Cart Runner #907539001 for Heavy Steel
Miller Maxstar 280 DX Welder W/CPS TIG Cart Runner #907539001 Menu Set-Up
Product Questions and Answers
---
Q - Is there a wireless foot control that will work with this?
A - Yes, Miller's Wireless Remote Foot Control (#300429)
Q - Which water cooled torch kit would you recommend?
A - The W-288 (#300990). It comes with a Weldcraftâ"¢ 25-foot (7.6 m) TIG torch with Dinse-style connector, torch cable cover, work clamp with 15-foot (4.6 m) cable, flowmeter regulator with gas hose and torch accessory kit (1/16-, 3/32- and 1/8-inch 2% ceria
Have a question about this product? Submit your question using the form below