2 items found

SORT BY
3M Speedglas Auto Darkening Filter 9100XXi with Silver Front Panel, 06...
$588.80
$761.27

*
You Save
$172.47

View Product
Product Number: 06-0000-30i-KIT
3M Goggle Gear 500-Series GG501SGAF #05113127455
View Product
Product Number: 05113127455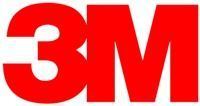 3M Safety Glasses & Kits
Tired of the same clear bulky plastic safety glasses? Are you wishing that perhaps you could get them in your favorite color, or that there was one that could be used for your welding, cutting, and/or gouging career? Well, you are in luck! Here at The Welders Supply Company we sell one of the most un-plain brand of safety glasses there is; the 3M safety glasses. These glasses come in several different colors so there is sure to be one that you like the most, and in a multitude of different styles to make sure you get the best fit for your face and peace of mind. But this is not all. These glasses also come in kits. Kits that house several accessories to add even more personal flair to your glasses AND make them fit your lifestyle that more firmly. For each and every one of the 3M brand of safety glasses has been personally tailored to fit your needs and desires while having the peak of safety kept in mind with all of their glasses having Scotchgard anti-fog resin coating over them to make for a perfectly clear field of view for any job or environment you may take them into.
If the 3M don't meet your needs take a look at these other fine safety glasses sold here at The Welding Company.