Tillman Onyx Welding Gloves
Your Search Results:
1 item found

SORT BY
Tillman Stick Welding Gloves, Elk Skin (Onyx) #875
Add to Cart
Product Number: 875M
Tillman Onyx Welding Gloves
Tillman's Onyx line is for everyone who loves the classic look of black. All Onyx gloves are made with top-grain leather and lined with the first all-black, 100% flame retardant cotton. The only non-black part of the glove is the red Onyx/Tillman logo on the back of the palm.
If you like the look of these Onyx gloves, you'll want to check out the Onyx line of welding jackets made with advanced Westex flame retardant cotton.
Tillman Onyx Welding Gloves Size Chart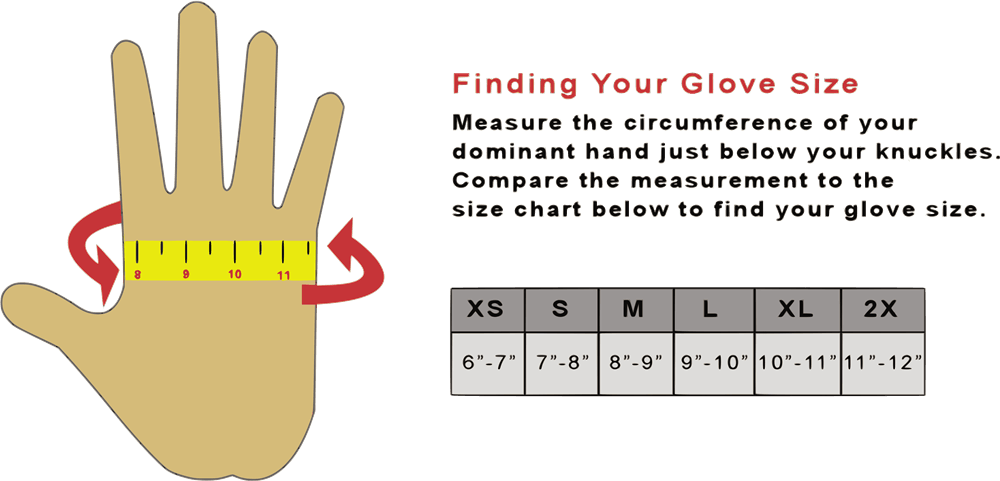 Many Tillman Protective Welding Apparel Products are Available
Welders Supply offers more than Tillman stick welding gloves, including:
| | |
| --- | --- |
| Light Duty Welding Jackets | Leather "Freedom Flex" Welding Jackets |
| TrueFit Gloves | Leather Bibs |
| Jacket Accessories | Cut Resistant Gloves |
| TIG Welding Gloves | Split Leg Leather Bib Aprons |
| Winter Gloves | Fire Resistant Cotton Green Capes |
| Fire Resistant Leather Sleeve Jackets | Leather Cape Sleeves |
| Driver Gloves | High Heat Resistant Gloves |
A safe welding environment is always more productive. Eliminating as many work-related injuries as possible is not only the right thing to do, greater safety is also one of your most profit-generating factors upon which to build success.
We also carry many brands of TIG welding gloves and plasma cutting gloves based on their protective material:
For all your personal protective equipment and apparel, contact the welding supply experts at Welders Supply Company today.