Our more popular products include:
Best Prices on MIG Welders, Stick Welders and TIG Welders
Welders Supply Company carries a full line of quality name-brand welding machines and welding supplies to make your next welding project a success. You won't find a better deal anywhere else, and all orders over $300 qualify for free shipping within the continental US.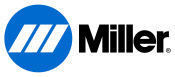 Miller TIG welders offer the flexibility to weld aluminum, stainless steel, chromoly and more with precise heat control—even on thin materials. Miller MIG welders offer a similarly broad range of capabilities. Combine this with their ease of use and it's no wonder Miller welders are so popular. And don't forget Miller Stick welders (SMAW, or "Shielded Metal Arc Welding"). There stick welders are the tools of choice for windy, outdoor welding and when working on rusty or dirty metal.
Welding Machines, Welding Gas, Welding Equipment - Welders Supply Has It All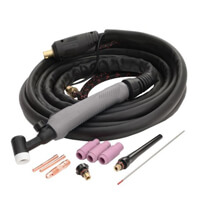 Welders Supply Company is your one-stop-shop for everything from welding machines and welding gas to safety equipment and auto-darkening helmets. There's no need to shop around at 5 different stores. Whether you're a hobbyist looking for a good deal on used welding equipment or a professional welding contractor looking to outfit an entire crew, Welders Supply has what you need and we have it at the lowest possible price.
Since 1938, Welders Supply has supplied the southern Wisconsin and northern Illinois region with quality welding equipment and supplies from the top manufacturers. We also sell, rent, and exchange refilled gas tanks and cylinders at our store locations in Kenosha WI, West Bend WI, DeKalb IL, and Waukegan IL.

Our store locations offer same day deliveries to: Milwaukee, Wisconsin; Rockford, Illinois; Crystal Lake, Illinois; Beloit, Wisconsin; Janesville, Wisconsin; Big Bend, Wisconsin; and Racine County, Wisconsin.
Lowest Online Prices and Free Shipping on All Orders Over $300
Besides the lowest online prices on quality welding equipment and accessories, Welders Supply offers free shipping within the continental US on all orders over $300. If you're shopping cart is coming up just shy of the $300 mark, consider adding on some consumables or an accessory so you can take advantage of our free shipping offer.
Shop welding machines and accessories from top brands like Miller, Victor, Hobart and more at the lowest prices online.
Contact Welders Supply Company for customer service or call 1-800-236-8825.