3M™ Speedglas™ Trojan Warrior Welding Helmet 100, Welding Safety 07-0012-31TW/37239(AAD), with 3M™ Speedglas™ Auto-Darkening Filter 100V, Shades 8-12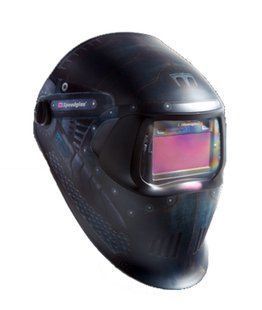 Share

Print
$229.00
$306.46
Reduced Price
You Save
$77.46
Product Number:
07-0012-31TW

3M™ Speedglas™ Trojan Warrior Welding Helmet 100 #07-0012-31TW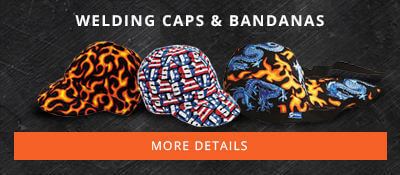 Drawing inspiration from the helmets worn by ancient Trojan warriors, the 3M™ Speedglas Trojan Warrior Welding Helmet is a great choice for military, maintenance, operations and repair arenas, or storming enemy fortresses. Suitable for TIG (>10A), MIG/MAG and stick welding applications, this helmet offers great control and consistently reliable arc detection. This helmet is also well-suited for any welding applications requiring a grinding process. Auto-darkening lenses for different light conditions: Shades 8-12 are the dark shades, with a light shade state 3. The quick response of these auto-darkening lenses protects your eyes in changing light conditions. This helmet includes a large 1.73" x 3.66" viewing area for great visibility on the job, and is roomy enough to allow the use of prescription glasses under safety goggles. Welders Supply is proud to bring you the best prices around on 3M Speedglas 100 Series Welding Helmets. Just say no to full retail price—Welders Supply offers the same welding helmets for less. Get the best deal on your 3M Speedglas Trojan Warrior Welding Helmet right here!
Features
Sensitivity: 3 levels—TIG (>10A), MIG/MAG, Stick
Mode: Grinding
Two independent arc sensors
Redesigned headband with smooth ratchet for precise adjustment
Holder for magnifying lens inside the helmet for easy attachment and better fit
Compatible with most 3M ™ Disposable Particulate Respirators
3-year lens warranty
**Please note**
All 3M Helmets are made to order and take 7-10 business days to be shipped out.
Specifications
Light State: Shade 3
Dark State: Adjustable Shades 8-12
Viewing area: 1.73 X 3.66 in. (44 x 93 mm)
Number of sensors: 2
Battery life: 1500 hours
Meets EN 175:B standard
Switching time
Light-dark: .1 ms @ 73 º F (23 º C)
Dark-light: Approx. 60 – 250 ms
---
Have a question about this product? Submit your question using the form below